Say Hello to Faizal
Inspec Systems Ltd, an established Control, Automation & Integration Engineering Company operating from its Head Office in Hull, is proud to announce the appointment of Faizal Patel as their Business Development Manager.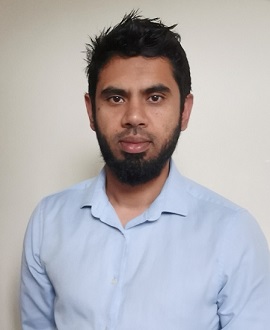 Faizal, with a technical background having a BEng in Mechatronics, Robotics and Automation Engineering, is an engineering sales specialist with over 10 years' experience working for major companies worldwide, across a variety of industries including HVAC, oil and gas, mining and marine sectors.
Technical Director Phil Edgerton said "Faizal's skills as an Engineering Salesman are pivotal to the continued development and growth here at Inspec. As Hull's best kept secret we look forward to working with Faizal to get Inspec's name out there to drive the company forward".
Inspec has its offices and fabrication workshop located in West Hull, and provides engineering expertise and support in all areas including the design, manufacture and installation of switchboards and switchgear, motor control centres, control panels and bespoke electrical and control/automation systems.
Of Inspec Systems Faizal said "I'm keen to make a start with Inspec, a significant missing part of their DNA has been a dedicated Engineering Salesman. With excellent facilities and a strong and capable engineering team I look forward to being a key asset in their future development".
To discuss your project requirements email Faizal@inspecsystems.co.uk
or call him on 07813 021069.